Child of Nubia; the land of gold. 
Authentic Cairo
 Children ride a felucca on the Nile.
The shores of Lake Nasser
 egypt authentic: Luxor, the countryside, the Oases, Sinai, the average Egypt, the Nile Delta. 
It is in Upper Egypt that we get to know magnificent villages, with their typical characters. You can also discover their fabulous trades, very rudimentary, but beautifully worked.
Near Luxor, on the left bank of the Nile, there is a small village called "Nagada". We meet among others, cabbage merchants, a lady who works on a loom, a woman who bakes bread. Several other artisans worth knowing are also at work.
Also not far from Luxor is another village called "Hagaza". This village, one of the oldest in Egypt, was obviously the main passage through the eastern desert. We discover a magnificent harmony of greenery, the transport of chickens on the back of donkeys. There is also carpentry and beautiful sisso woodwork.
As you can see, the section "Authentic Egypt", we visit several villages. Besides, there is another village named "Garagos", which is also near Luxor. This village has seen the flowering of the art of ceramics and pottery. The construction of a ceramic workshop was entrusted to an Egyptian architect. But the managers of the time hired only on the basis of kinship and not on the basis of competence. So the situation of this workshop deteriorated very quickly, to the point that tourists rarely visit it.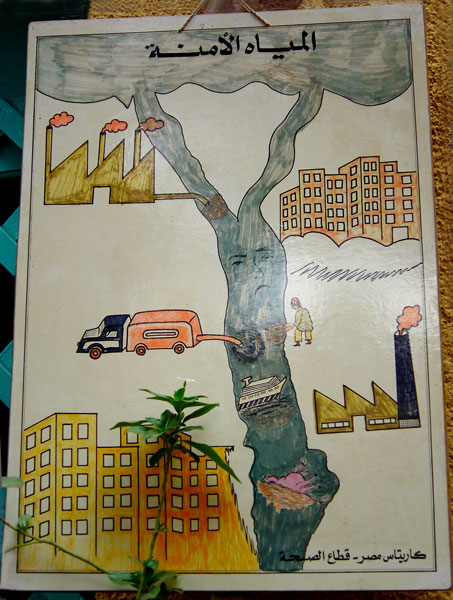 To tell the truth, this section: "authentic Egypt" contains real information on the daily life of Egyptians today, as well as on their extraordinary manual faculties. These are probably places that we should absolutely visit!