Hello Amro,
We got home this afternoon, a little tired but delighted!. Thank you again, for these unforgettable holidays thanks to your sense of organization!
Everything was perfect down to the smallest detail. I forgot to tell you how much we appreciated the brand new equipment made available to us for the bivouac in the desert.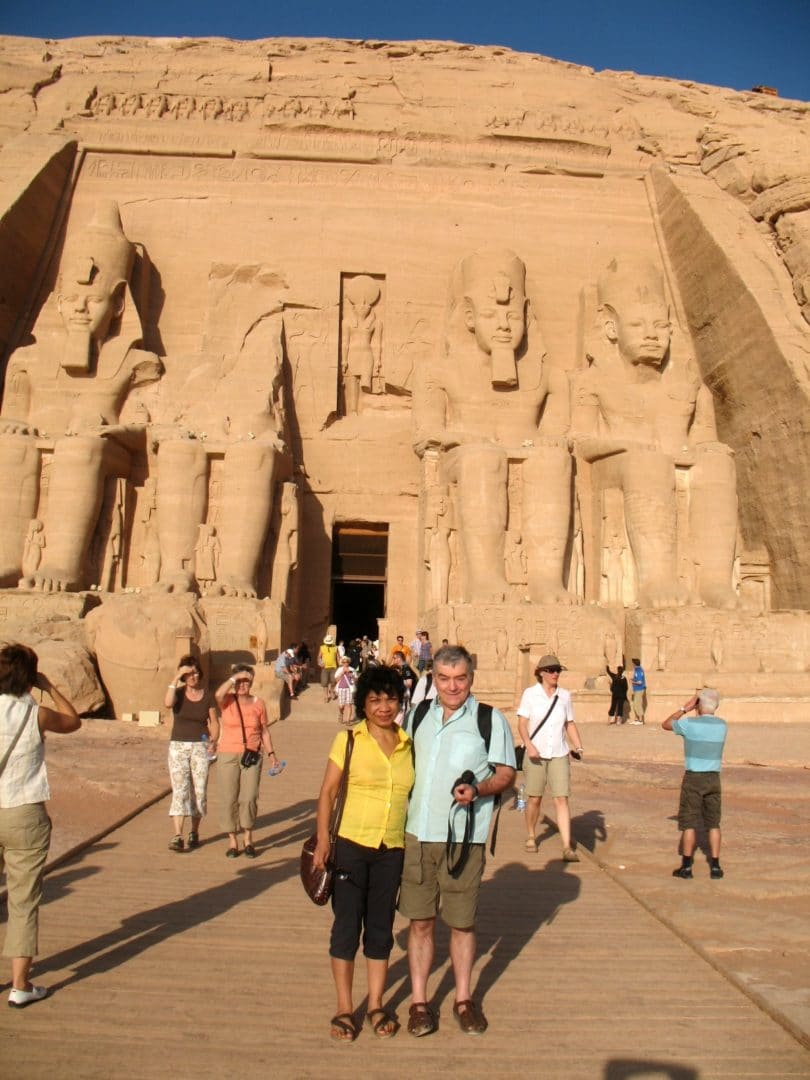 The visit of Cairo Museum, the old quarter and the pyramids closed perfectly this beautiful trip!. (I can't imagine, in retrospect, starting this trip by visiting Cairo as I had initially requested…).
We would also like to thank your entire team for their availability and friendly efficiency. We will not fail to talk about Terra-Trips around us, and will gladly send our testimony.
Ravo & Jean-Luc
Cruise on the Nile and the White Desert I Ravo & Jean-Luc TEYSSIER January 2010 – Cairo, the White Desert, Cruise on the Nile and Abu Simbel.
This is an opportunity to make an unforgettable excursion. On foot, by camel or by 4X4. However, you are guaranteed to cross spectacular landscapes. So with rocks in the shape of mushrooms, birds and animals. In fact, during your trip to This setting will make you happy in search of breathtaking panoramas. It is the vestige of a time during which this area was located under the sea. Nearby, a black desert of volcanic origin, the Crystal Mountain.
Are two carved into the rock, north of Lake Nasser, on the Nile, about 70 kilometers from the second cataract. Visiting the temples of Abu Simbel during your trip to Egypt will be unforgettable.
Built by the pharaoh Ramesses II, circa 1260 BC. BC to commemorate his victory at the battle of Kadesh, they were intended for his worship as well as that of egyptian gods and his wife Nefertari. Ramses II launched the construction site at the beginning of his reign, the temples had to satisfy the gods, ensure the food security of his subjects thanks to the good cycle of the floods of the Nile.