We decided to travel to Egypt with Terra Trips, because their website gave us the impression of a good agency.
We are very very happy with the whole Organization and the offer of Amro (chef) as well as Our Guide.
Amro called us every day to ask if everything was ok and if we needed anything. So professional that I felt comfortable all the time. Ahmed, our Guide, organized by the agency was super professional (always on time, friendly, interested, funny etc.).
We have become good friends. He knows very well Egyptology.
In addition ; we even saw that he always reads books on Egyptology. May he never forget the important details. When there were situations; not expected" he gave everything to solve the problem. Thank you Ahmed, you are really great as a Guide, I will return;).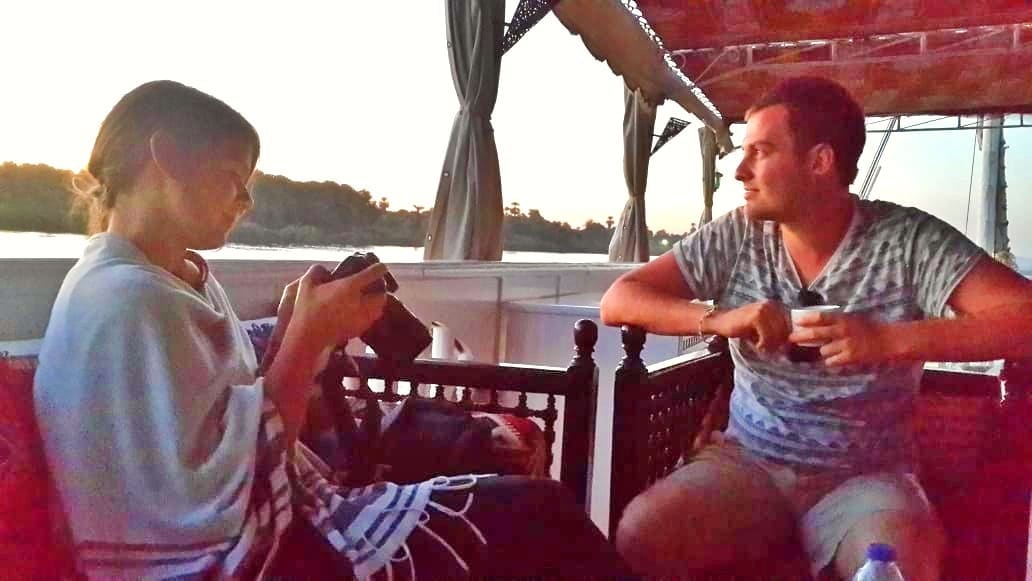 At this point, I can consider everyone to travel with this professional and friendly agency!. The trip with a Dahabeya is spectacular and the team with which we traveled very very friendly!
Thank you Amro, Ahmed and Terra Trips
Greetings Adriano Rocca, Martina Hagmann – Switzerland.
The dahabeya (or dahabeih) is the replica of the boats of 19th century princes and archaeologists. They are very well equipped, the most comfortable version of all the boats. The solar boat of Cheops is certainly the first form of "dahabieh" known. The Nile Cruise in Dahabeya is the ideal way to discover and quietly admire the beauties of Egypt and the banks of the Nile. This Nile Cruise is above all a soothing and original cruise.
Nile cruise in Dahabeya and Cairo I Adriano Rocca and Martina Hagmann October 2018.