Actually reading the messages. I immerse myself in one of the most beautiful trips we have ever had the opportunity to do and mainly thanks to the great professionalism of AMRO. 
We left my husband and my two sons in February 2008 on an adventure for 2 weeks on the basis of a circuit concocted by AMRO and refined as we exchanged emails to take into account the desires of each and our budget constraint.
We had to combine oases, pyramids, temples. Likewise, the white desert and relaxation by the Red Sea. So these two weeks have been pure happiness.
White desert and Egyptian desert I Françoise and the family 2008: The Egyptian deserts and Cairo and Cruise on the Nile and the Red Sea.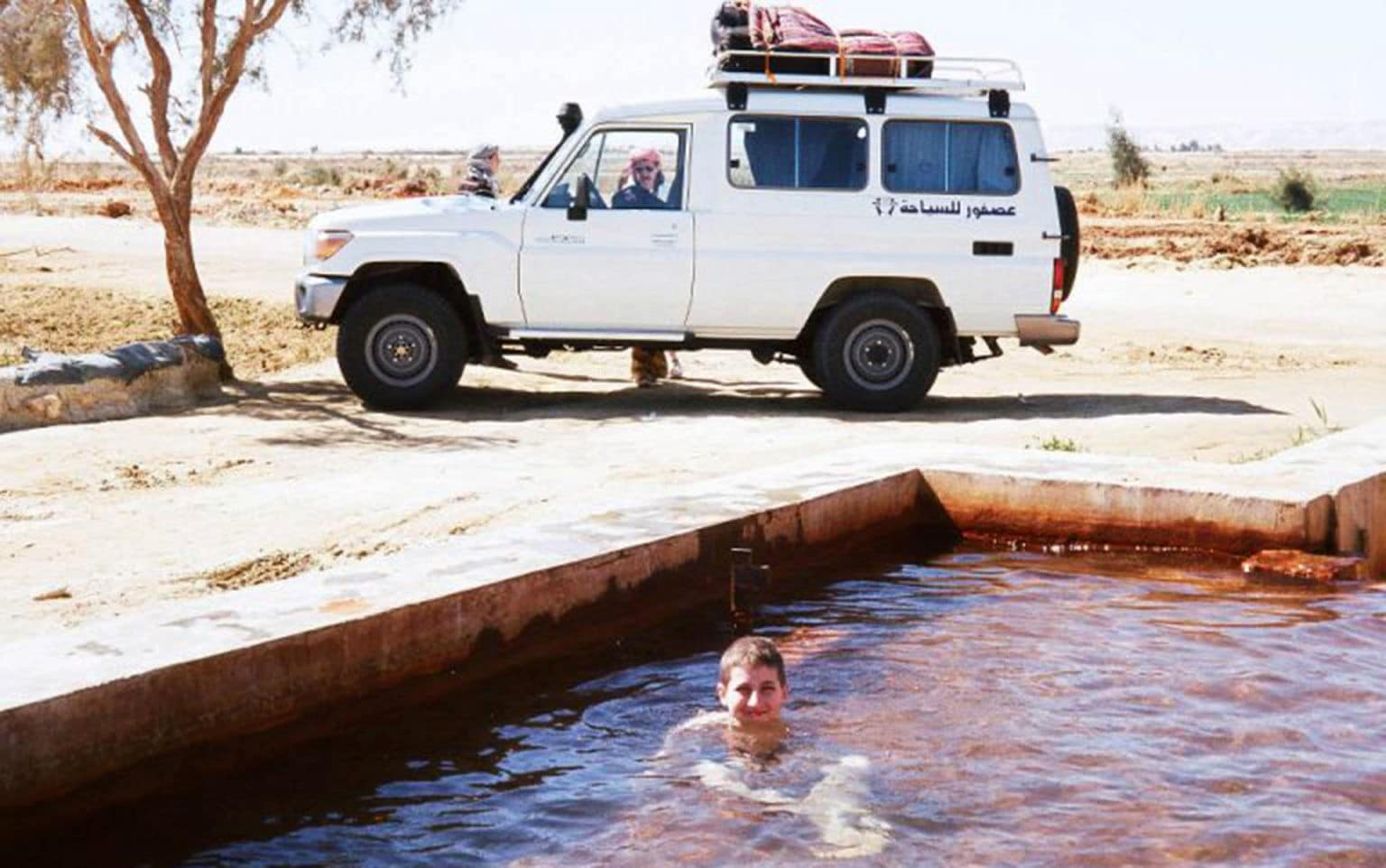 While AMRO knows how to pass on its passion for the country and its history, we obviously have good surprises in store, and without ever being intrusive. Financially, everything was clear from the start.
To all those who hesitate, I tell them go ahead, succumb to temptation, more scrupulous than AMRO it does not exist. Furthermore, Amro has become a friend with whom we communicate regularly by email.
Capital of Egypt, is the most populated city in Africa. Teeming. You will quickly become attached to it. Cairo is also traveled for the wonders it possesses. For example the Egyptian Museum, the pyramids of Gizeh. Also the alleys of Islamic Cairo, the pyramids and tombs (mastabas) of Saqqara, the Old City and Christian Cairo… an induction into Egyptian culture, ancestral and modern. A trip to Egypt will be noticed by the visit to Cairo.
This is an opportunity to make an unforgettable excursion. On foot, by camel or by 4X4. However, you are guaranteed to cross spectacular landscapes. So with rocks in the shape of mushrooms, birds and animals. In fact, during your trip to This setting will make you happy in search of breathtaking panoramas. It is the vestige of a time during which this area was located under the sea. Nearby, a black desert of volcanic origin, the Crystal Mountain.